A test completion email is a message sent by an employer or hiring manager to a candidate after they have completed a particular assessment or test during the recruitment process. This email typically serves to acknowledge that the candidate's test has been successfully received and completed. It may also provide information on the next steps of the hiring process, such as when and how the candidate can expect to receive feedback or results.
You may find this Test completion email option in the "Candidates" Category. There you can click on the "Invite Candidate" option. On that page, you can select the test name which you want the candidate to take. Add candidate's emails.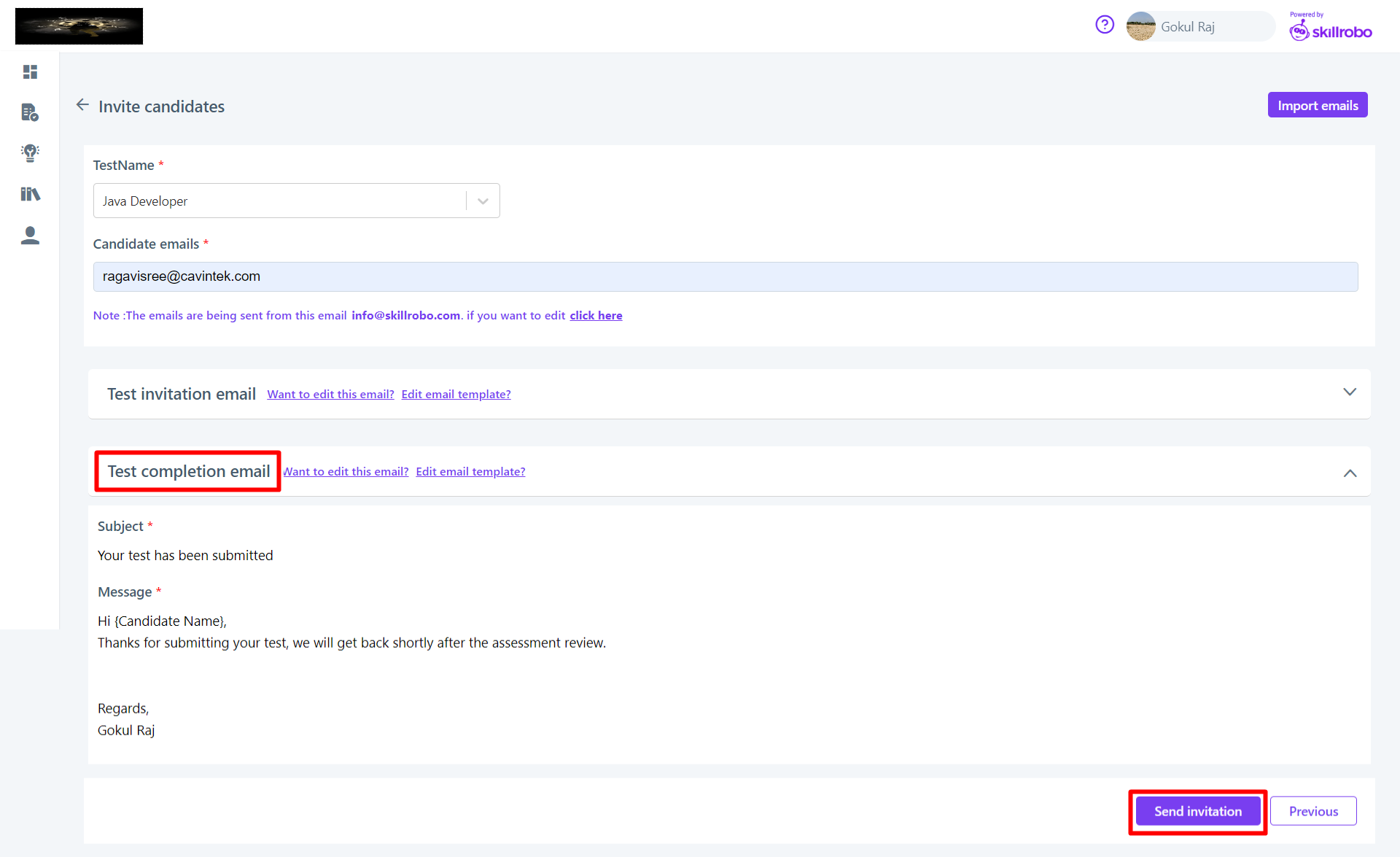 Click on the "Test completion email" option to edit the format. You can also find the edit template of the email by clicking the "Edit email template" option.