The email settings option is to change the default email address "info@skillrobo.com" to your email address for sending invite emails and notification emails to the candidates.
To send an invitation email from your email id, 
Go to the "Profile" option in your account. 

Click on the "Email Settings" tab on the left-hand side of your screen.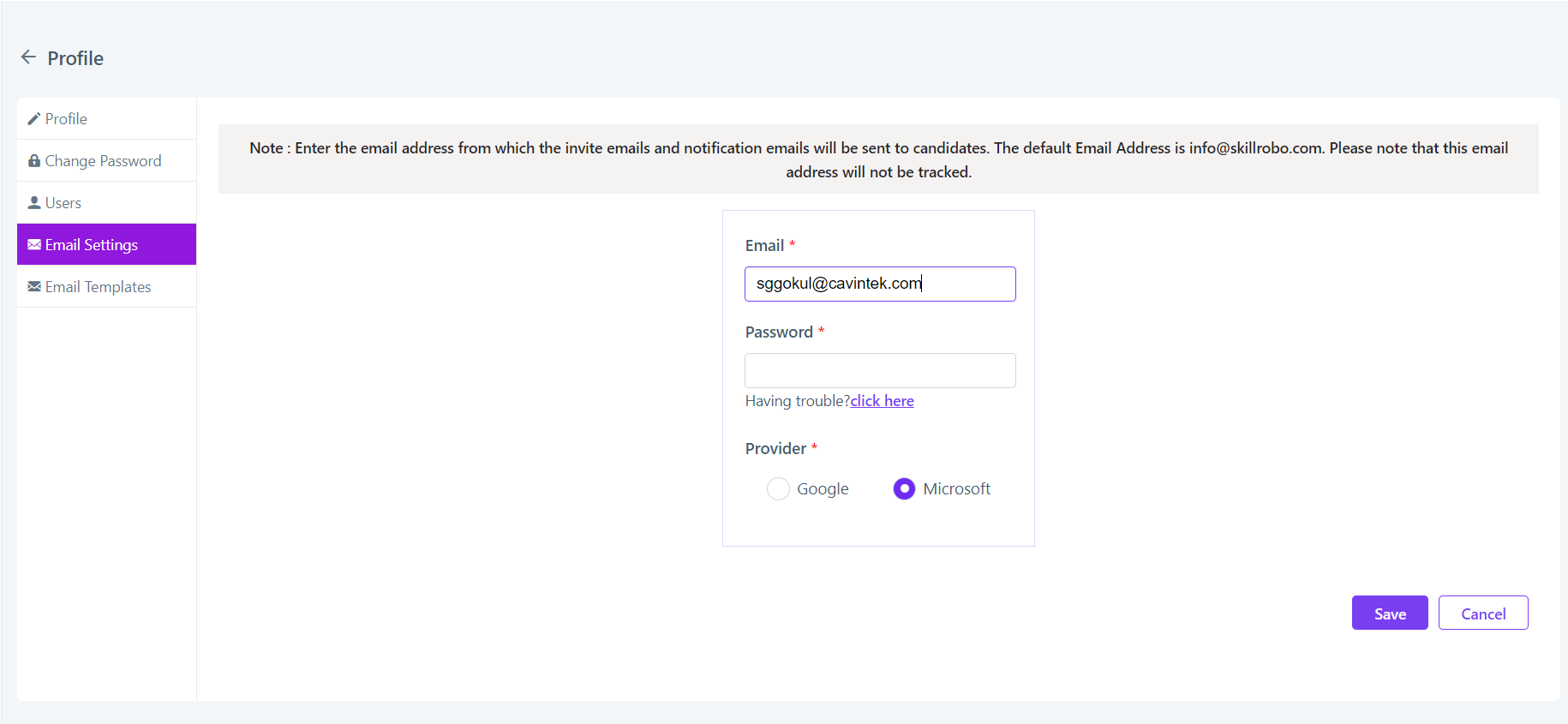 Enter the email id and password if you are using a Microsoft account.
Using a Microsoft account:
Enter the email address and password directly.
Using Google Account:
Go to your Google account and click the "Manage your account" option.

Now click on the "Security" option and select "2-Step verification". Then verify your account.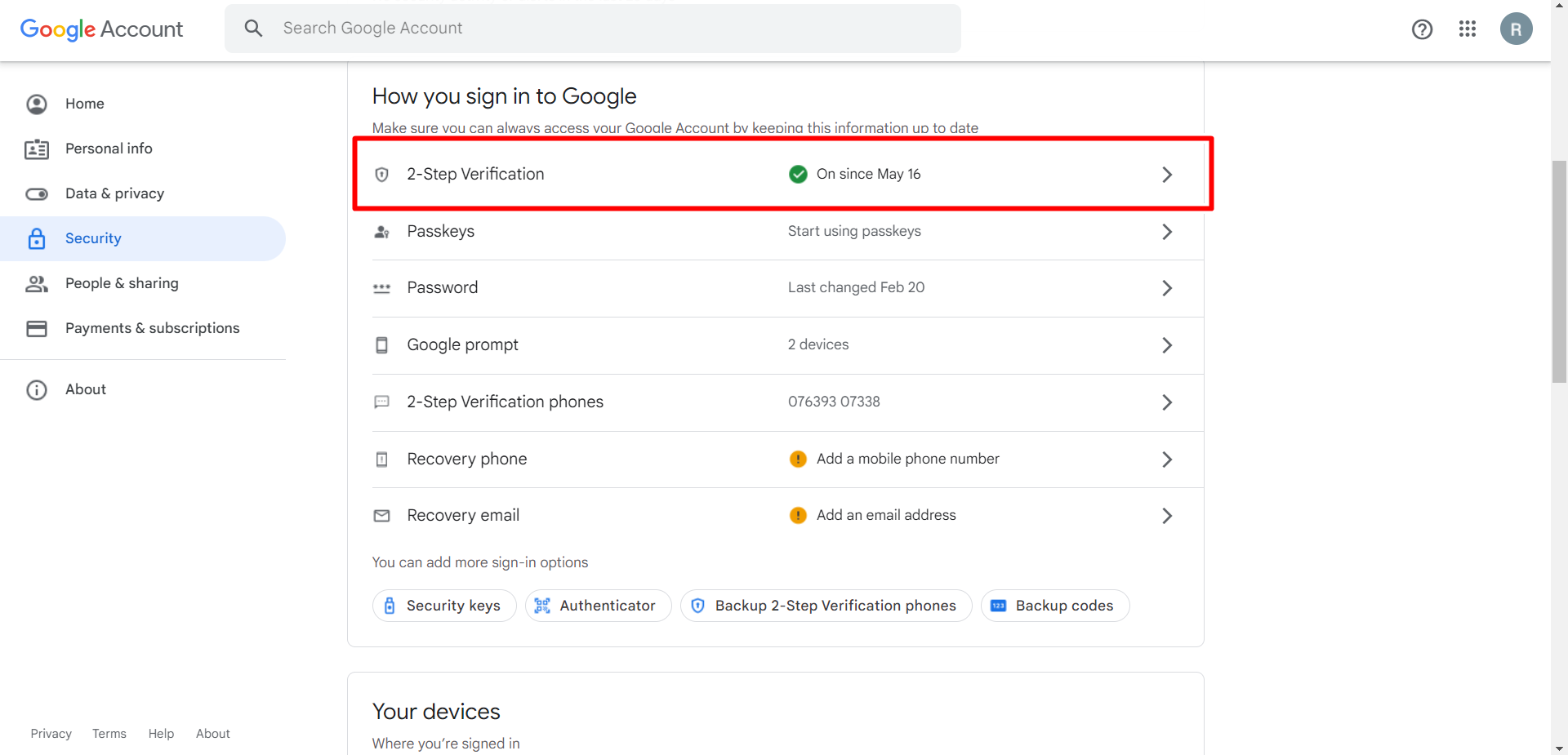 Select App Passwords, Here you need to select "app," click "Custom," and type "SkillRobo."

After typing "SkillRobo" click "Generate." Now you will get a pop-up window with your unique 16-character password which can be further used for login purposes.