To invite candidates in bulk, 
Go to the "Candidates" category, click on the "Invite Candidates" option, and then click on the "Import emails".

Upload the Excel sheet where you have the candidate's email addresses or you can select the "Download Template" option and download the template.

Click on the "Import" option.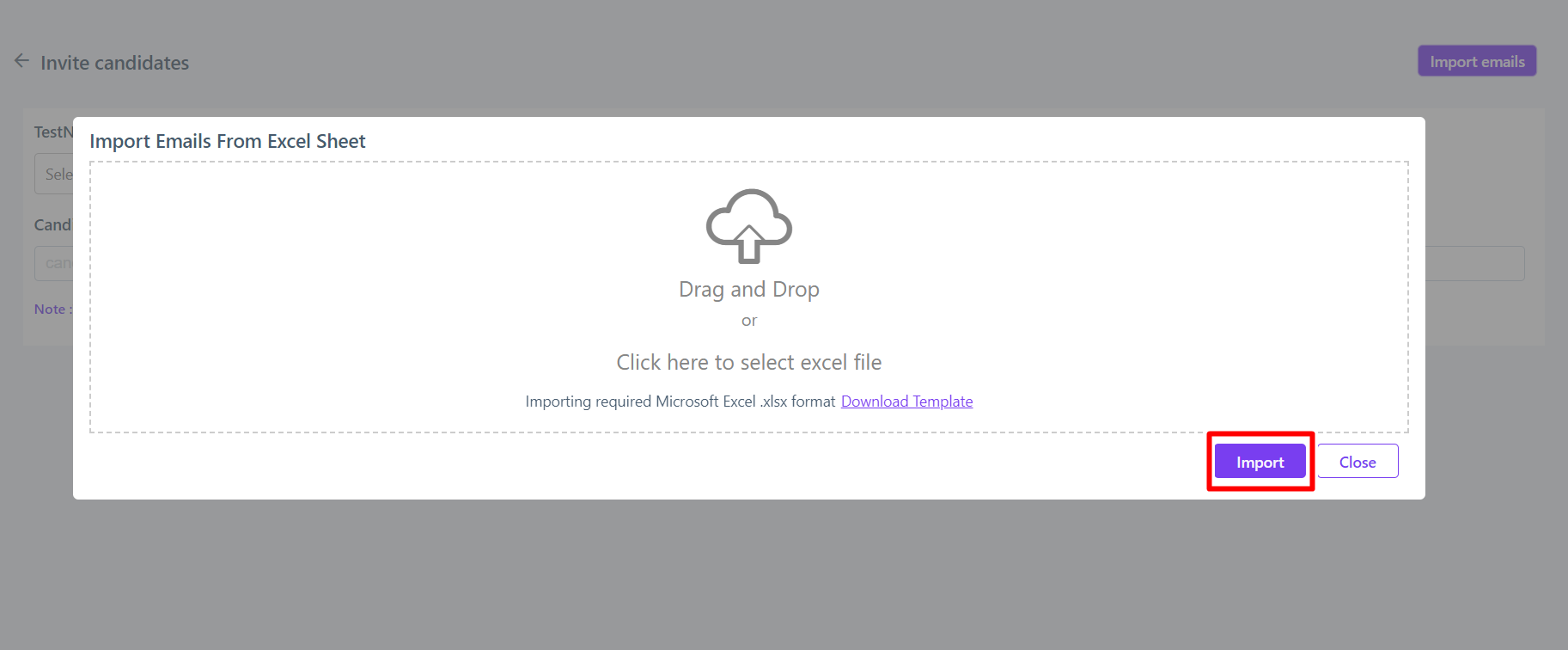 You can also customize the test invitation email by clicking the "Test invitation email" option and you can edit the format. You can also find the edit the email template by clicking the "Edit email template" option. and then selecting the "Send invitation" option to send the invitation email to the candidate.