To share the candidate test report,
Go to the "Candidate" category page, there you may find candidate lists. You may find the reports of the candidates in the "Report" section.

Click on the report icon to see the overall report of the candidate. There you may find the "Share" option on the right-hand side of your screen.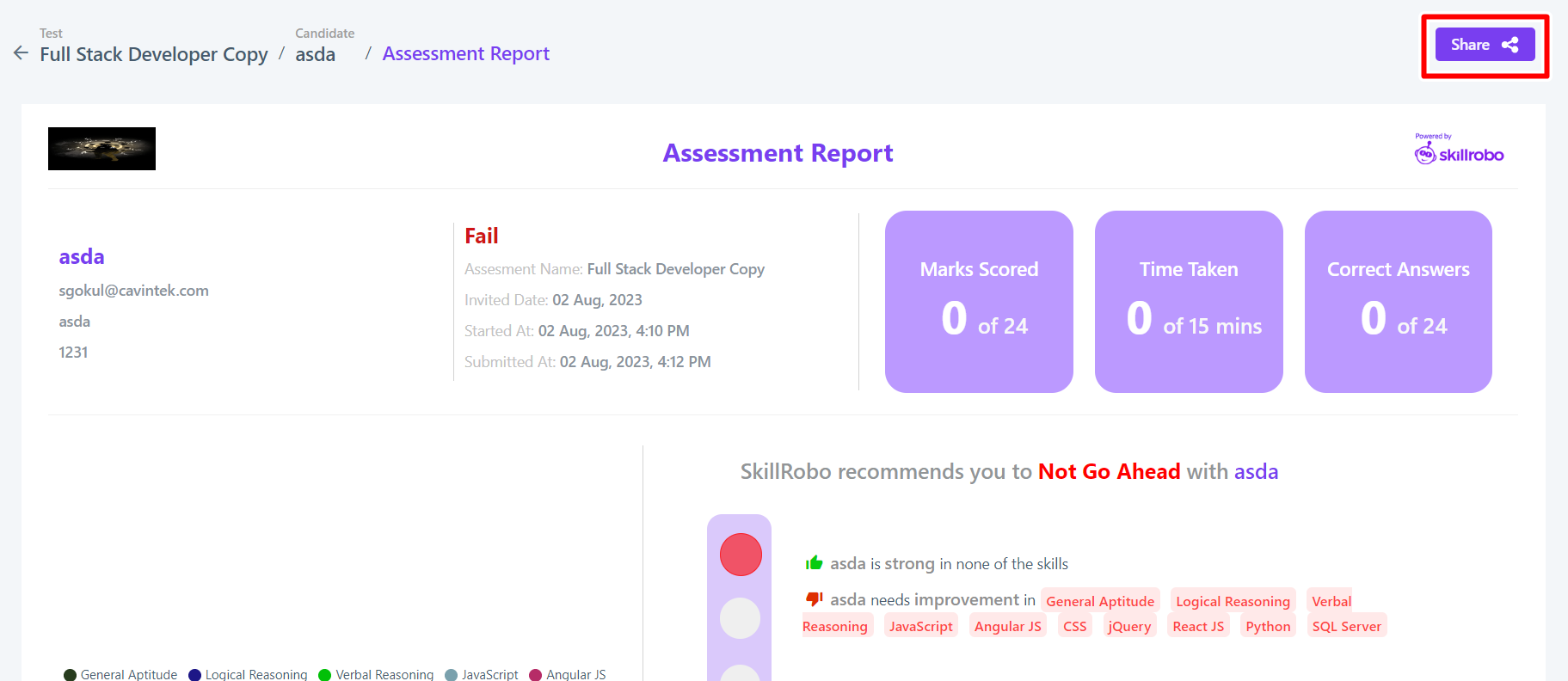 Click on the "Share" option to download the report or get the link to the report or share the report through email.

You can also share the report through a link or email. Click on the "Share" option, you may find the web link icon and email icon. Enter the recipient's email address and send the report.