You can create your own set of questions when you create a new skill or import an existing skill to your test.
When you import a predefined skill, you can click on the "Skill library" and click on "view questions" of that skill.
If you want to create more questions, then click on the "Add more questions" on the right-hand side of your screen.
Here you can select different formats of questions – single answer selection, multiple choice questions, fill in the blanks, and true/false.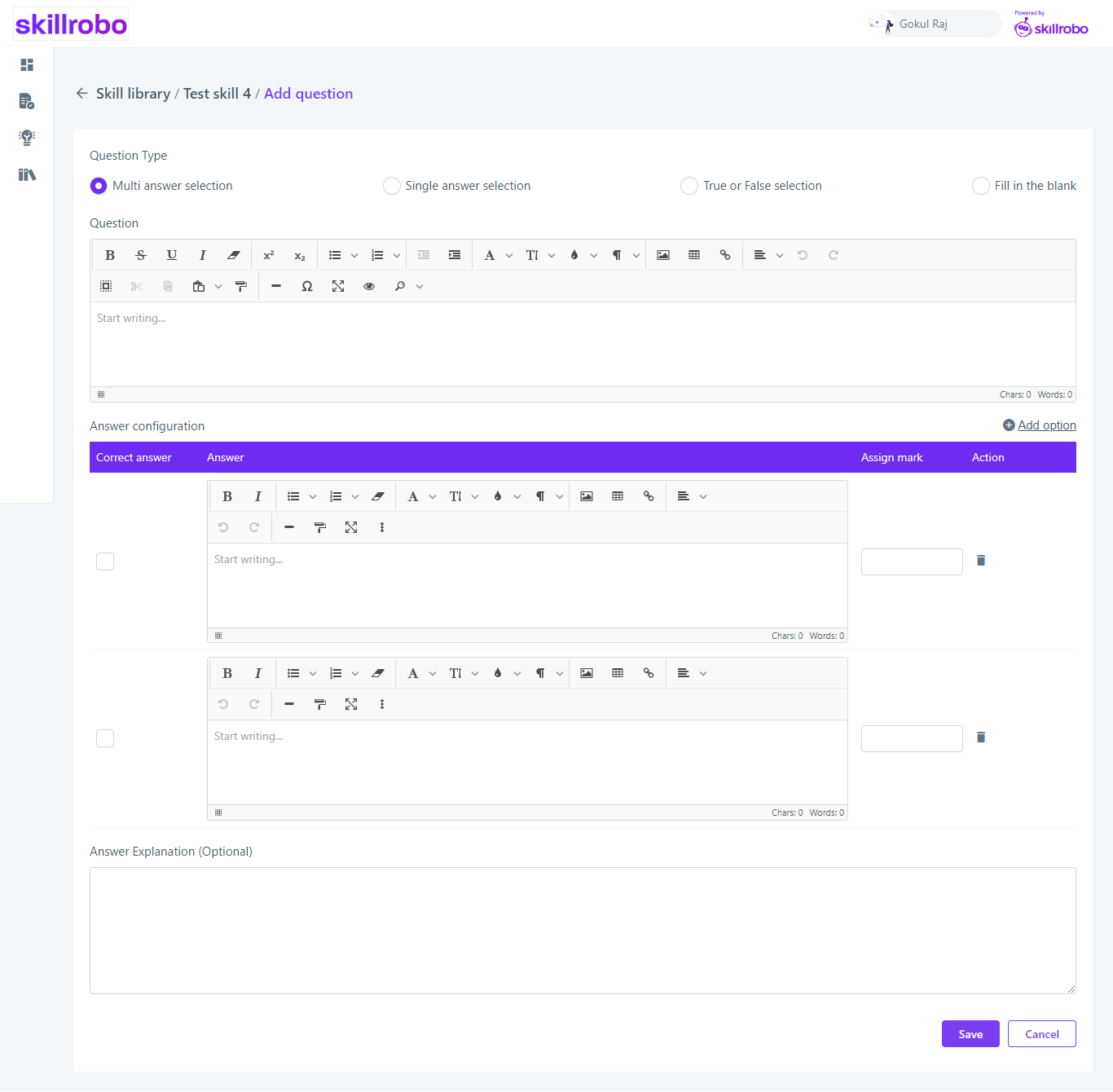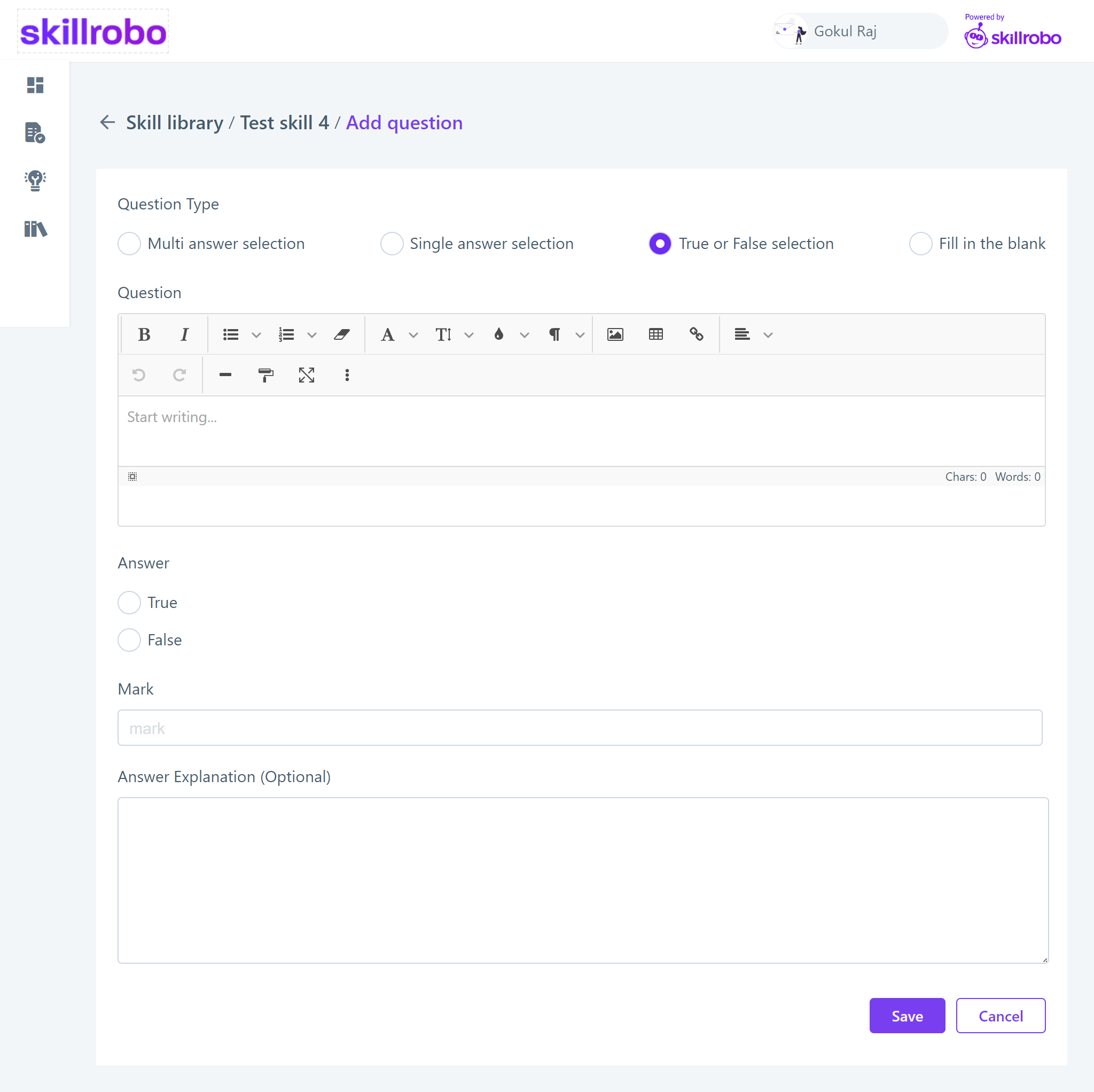 Add questions with their corresponding answers and add a mark and click Save.

You can also upload the bulk questions by clicking on the bulk upload option.