By default, the emails to the candidates are sent from info@skillrobo.com email id. You can use this feature to configure the email id from which the emails are being sent to the candidates. To use this:
Go to the "Profile" option in your account.
Click on the "Email Settings" tab on the left-hand side of your screen.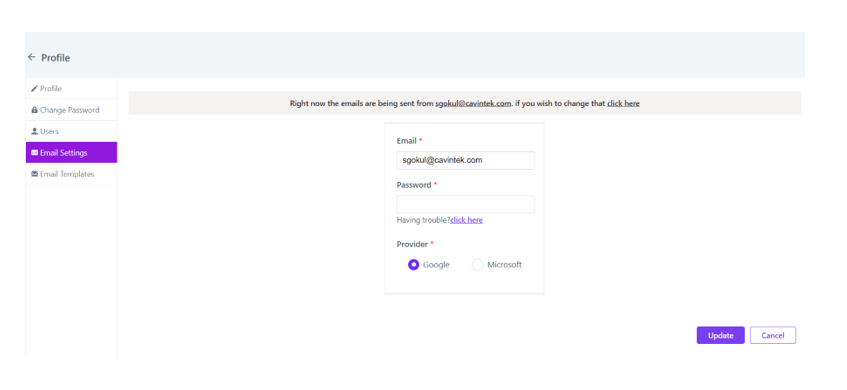 Enter the email id and password if you are using a Microsoft account.
Using a Microsoft account:
Enter the email address and password directly.
Using Google Account:
Go to your Google account and click the "Manage your account" option.
Now click on the "Security" option and select "2-Step verification". Then verify your account.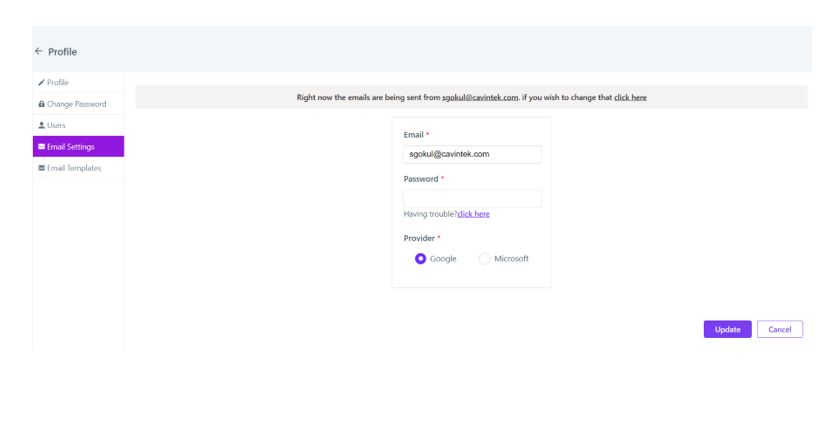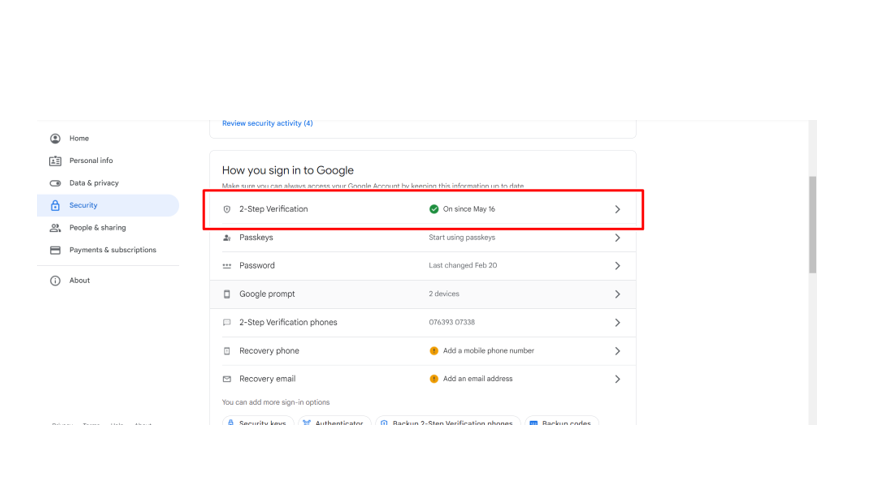 Select App Passwords, here you need to select "app," click "Custom," and type "SkillRobo."
After typing "SkillRobo" click "Generate." Now you will get a pop-up window with your unique 16-character password which can be further used for login purposes.