Click on the "My Tests" tab in the navigation bar on the left-hand side of your screen.
Select the specific test and click the edit option there.
In that window, click the "Test Configuration" option, and there you can find the public URLs.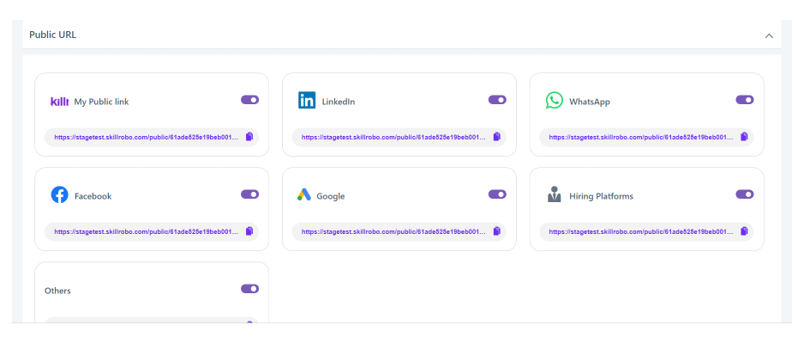 When you create the test link and you want the candidates to take the test through your website link, then you can use the "My public link" option.
You can also use the different public URLs to post the test on your job boards and other social media sites for recruitment purposes.
You can also customize the options by clicking on the "Others" option.