1) How to see the assessment results?
The overall test and candidate analyses can be viewed on the Dashboard.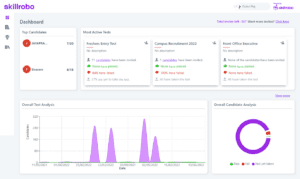 To view the detailed assessment result report, click view more on the Dashboard, where you will be taken to the My tests page.
Here you can see the list of ongoing and completed tests. If the candidate has completed the assessment, you can click on the invites sent option to take you to the following screen.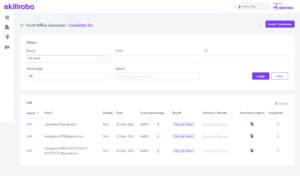 In this screen, you have the Filters option, which allows you to view the desired result of the candidates: All result, Pass, Fail, Cheated, and Not yet taken.
You also have the option to choose From and To dates to display the required assessment results within a specific time frame.
Furthermore, you can search by percentage and search by name, and email.
Below the filters, you can see the list of candidates who have been invited, their email id, mobile number, assessment date, score percentage, result, Reinvite/Revoke, and Assessment report.
Under the Assessment report section, you can view the detailed report and download the report as a PDF file.
2) How to view the detailed assessment report of each candidate?
When you click on the Assessment report, you will be taken to a new screen where you can see a pie chart showing the split-up percentage of the overall score analysis and skill score analysis.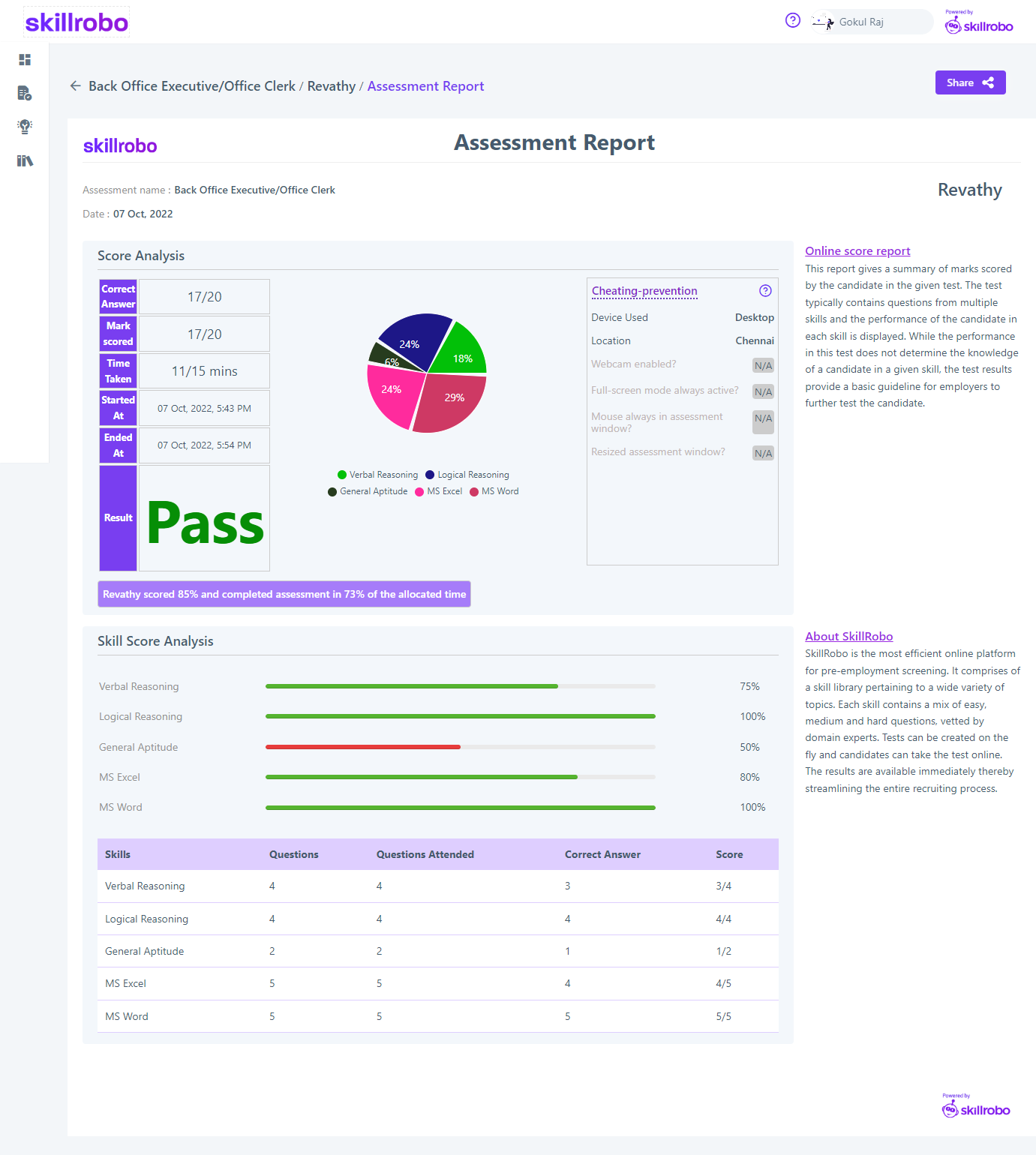 You will be able to see the Assessment name, date of assessment, candidate's name, how much the candidate has scored, and how much time they have taken.
The Skill Score Analysis shows a table showing the skills, questions, questions attended, correct answers, and score.
You can click on each of the skills, which shows a popup. The popup shows the questions asked to the candidate, the right and wrong answers, and the Mark scored for each question.